profile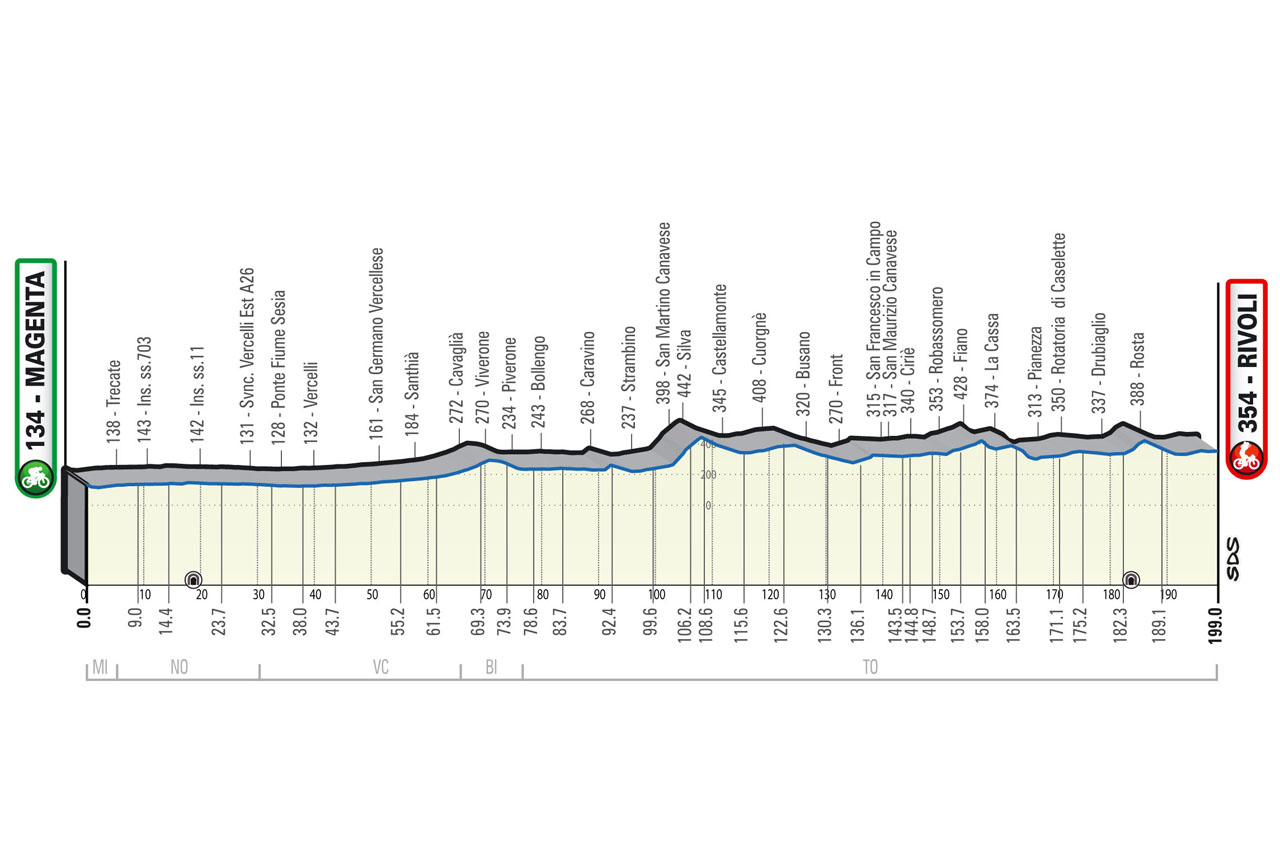 map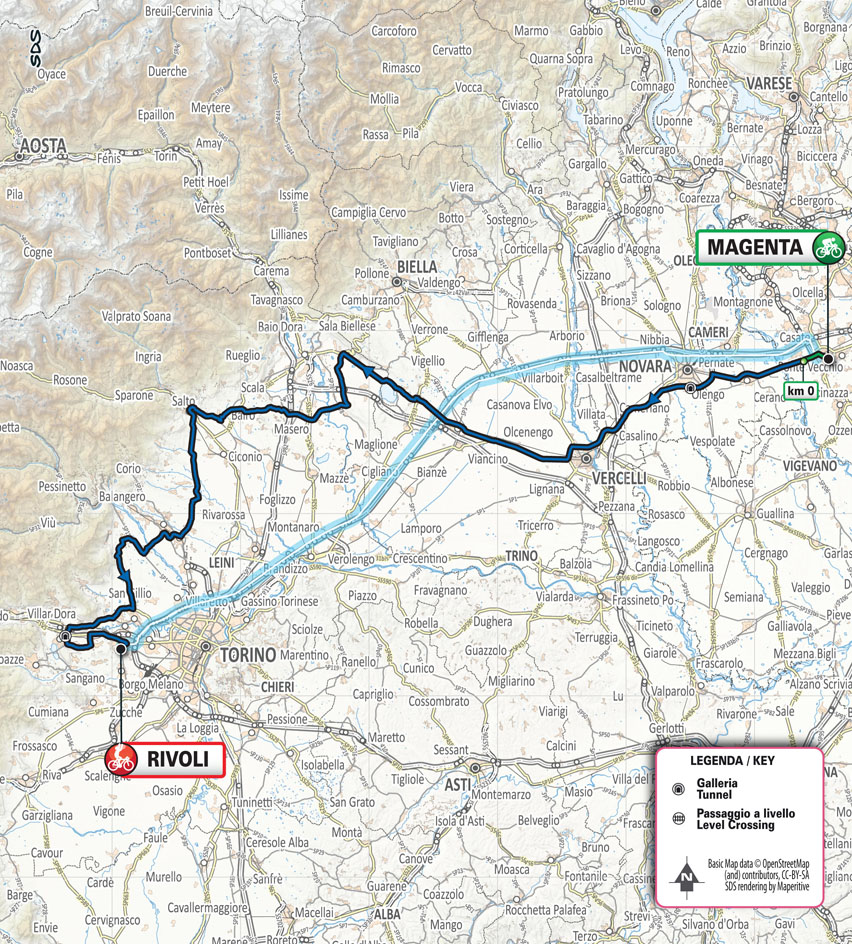 technical info
The 103rd edition of the oldest race follows an essentially flat route except for when it crosses the Canavese area, where there are some short ups and downs that are neither long nor steep. The route begins from Magenta and crosses the upper Po Valley on flat roads surrounded by rice paddies, touching Novara and Vercelli in order to get to the Canavese area after Cavaglià, Viverone and Bollengo. The Canavese area has small ups and downs that continue north of Turin in the area of the Parco della Mandria. At the entrance to Val di Susa, the road becomes substantially flat again until the finish. In the towns crossed by the route, roundabouts, traffic islands and speed bumps are encountered as usual.
The last 10 kilometers are practically flat until the finish in Rivoli.
Final km
The last 5km follow flat and very wide urban roads, featuring wide roundabouts. The final bend is situated 400m from the finish. The finishing straight is 400m long, and wide (8.5m width), on asphalt.
start / finish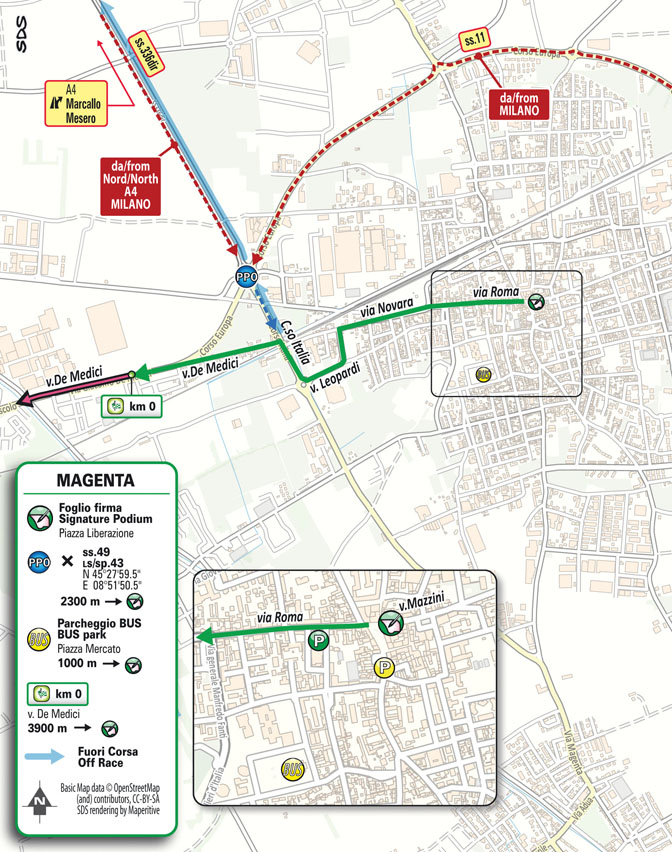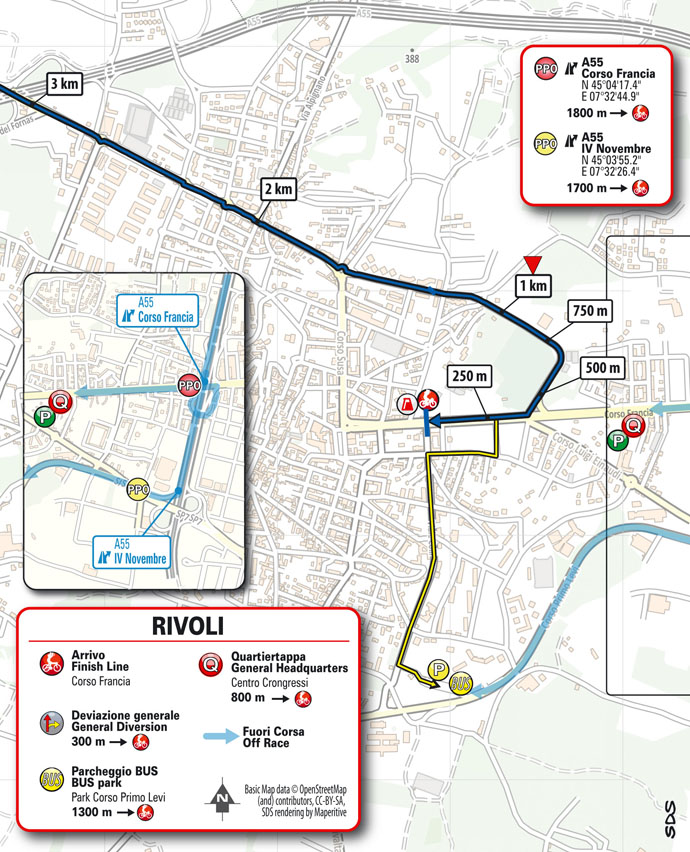 final kilometres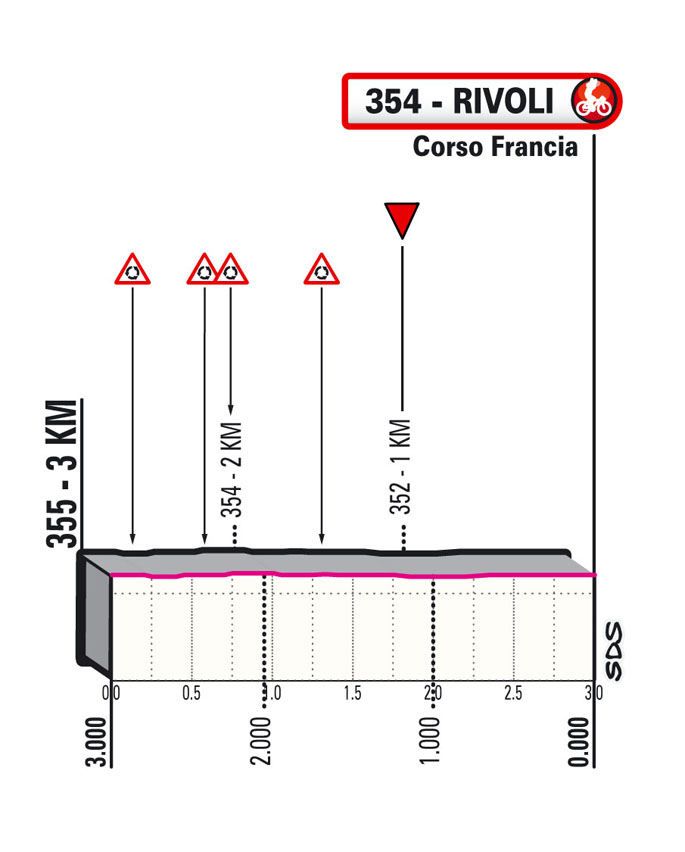 itinerary timetable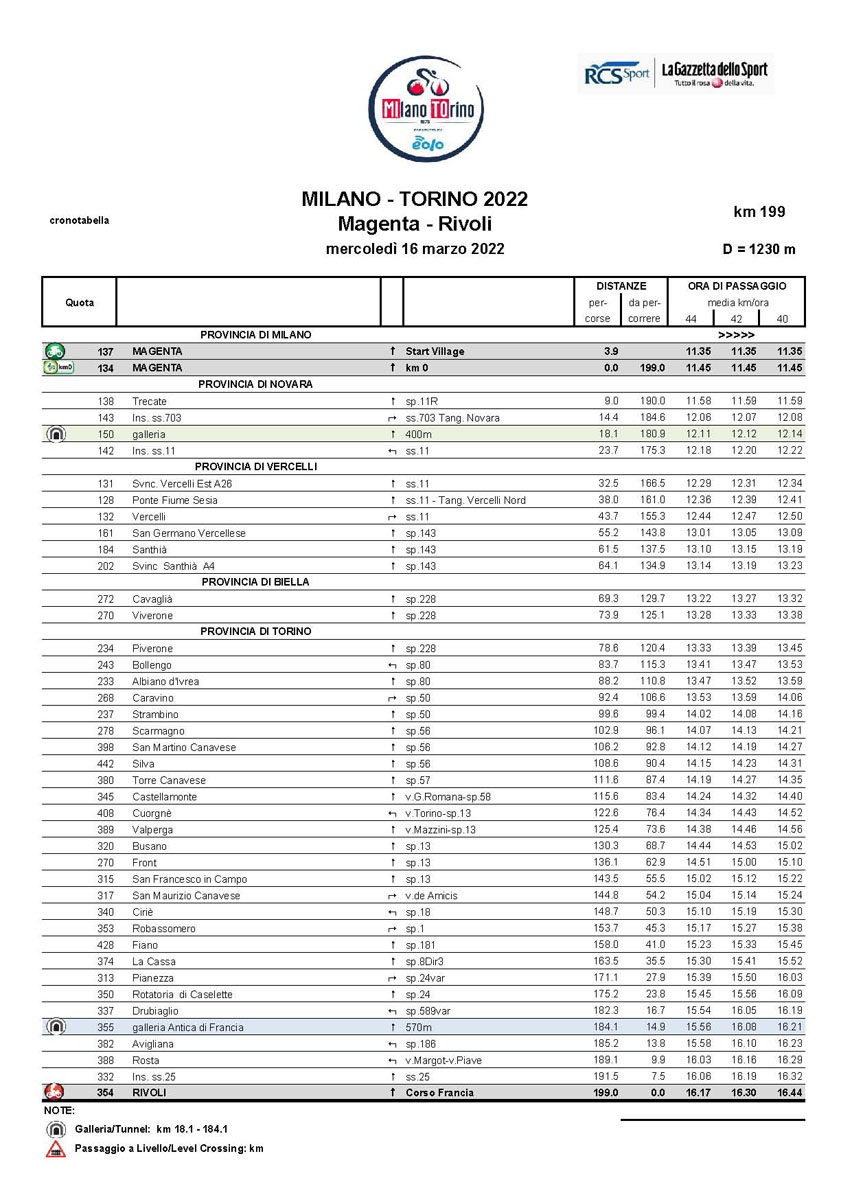 tourist info
Milano (Magenta)
Magenta
Magenta is located 20 minutes away from Malpensa and 20 minutes away from Milano. Borgo del Trecento is a town since 1947 and it counts around 23.000 inhabitants. It is the location of Parco del Ticino in Villa Castiglioni and the area is rich of nature and farming field and it conserves a forest heritage almost lost in the rest of the Pianura Padana. It is known especially for the memorable battle of the 4th June 1859, crucial event for the second Independence War, which links it to the Italian Risorgimento and to the Unità d'Italia. The battle of Magenta is remembered every year on the first Sunday of June with a party that celebrates not only the history and the culture, but also the solidarity and the fraternity between people. The climax of the event is the historic commemoration in costume. You can visit The Casa di Giacobbe and the Ossario ai Caduti which are places tied to the Battle. Moreover, the town praises a big vocation for the music with the Teatro Lirico, the orchestra, three historic marching band, many choirs and appointments.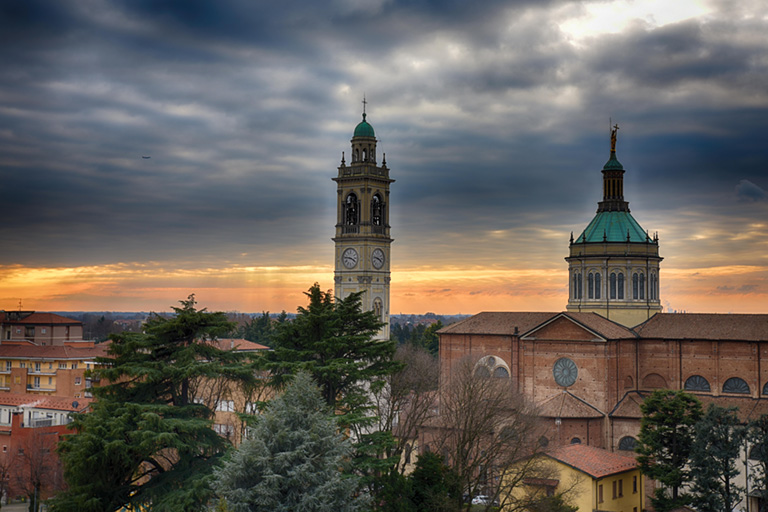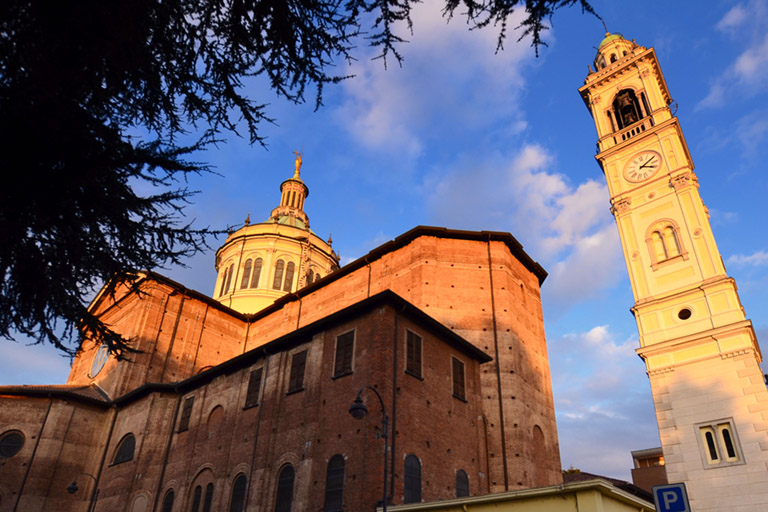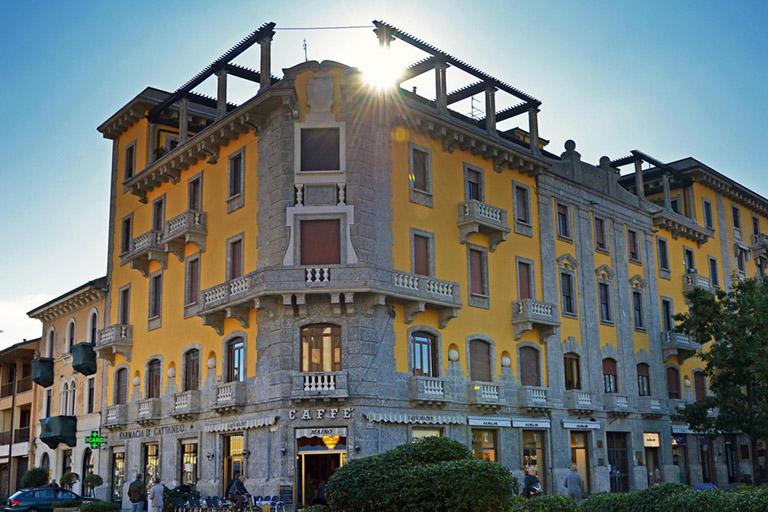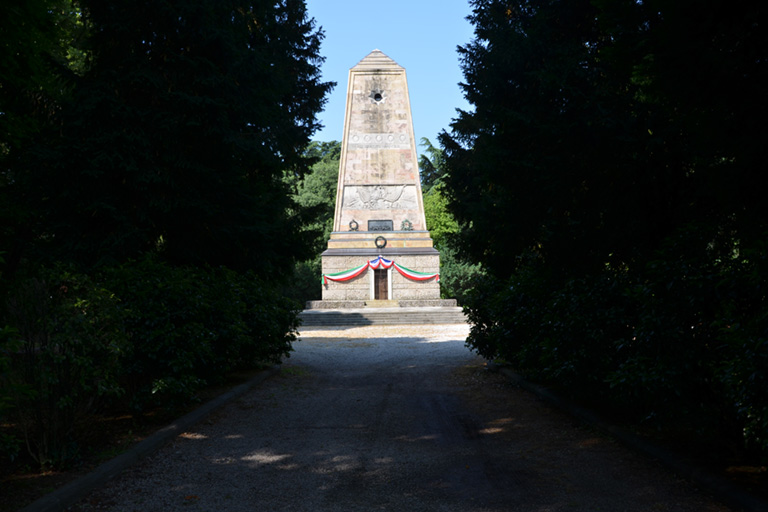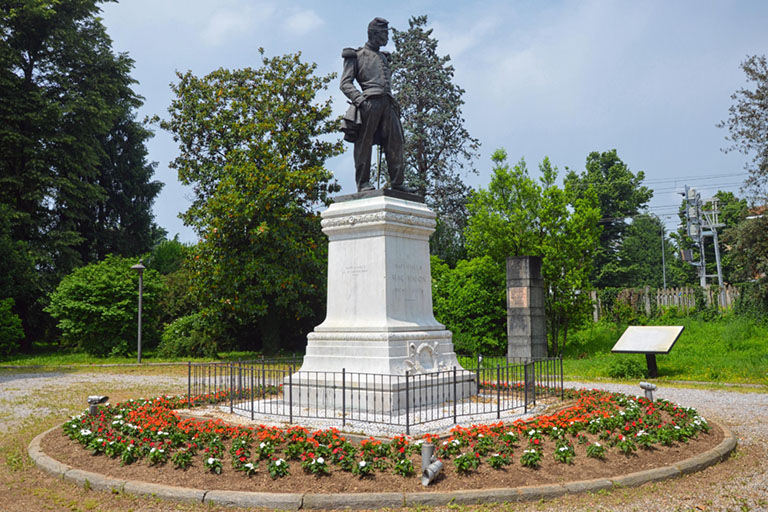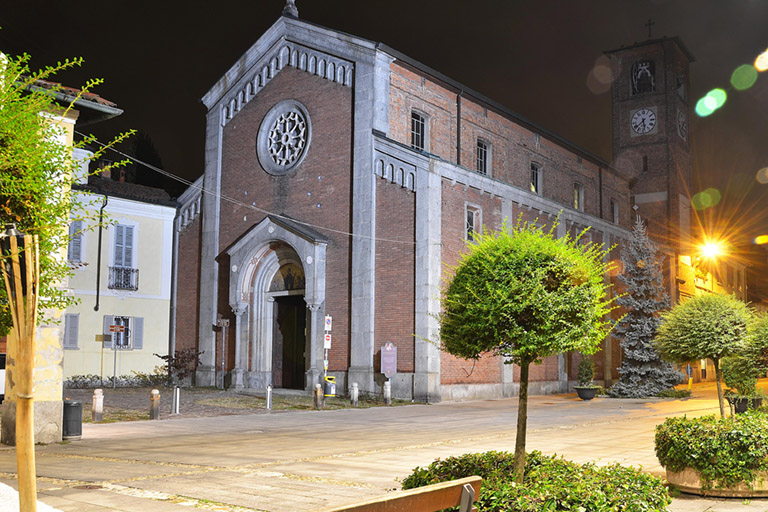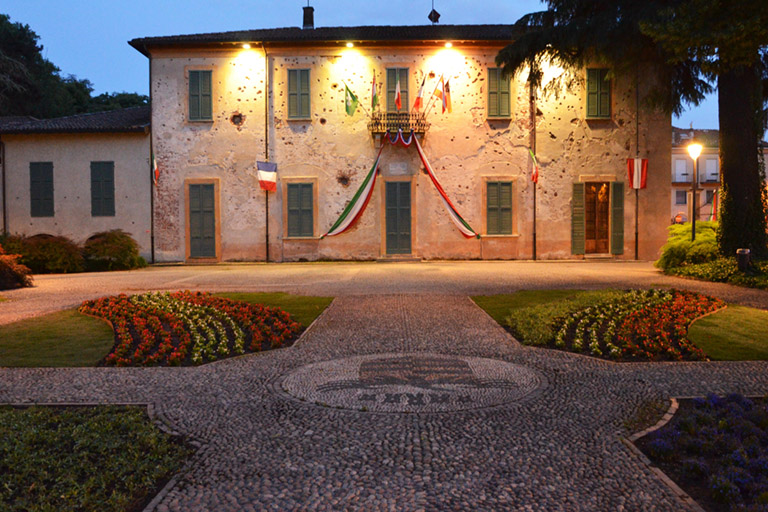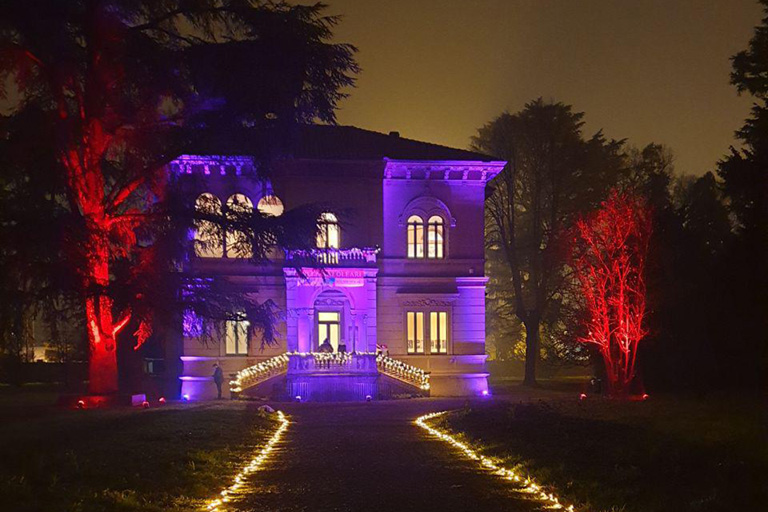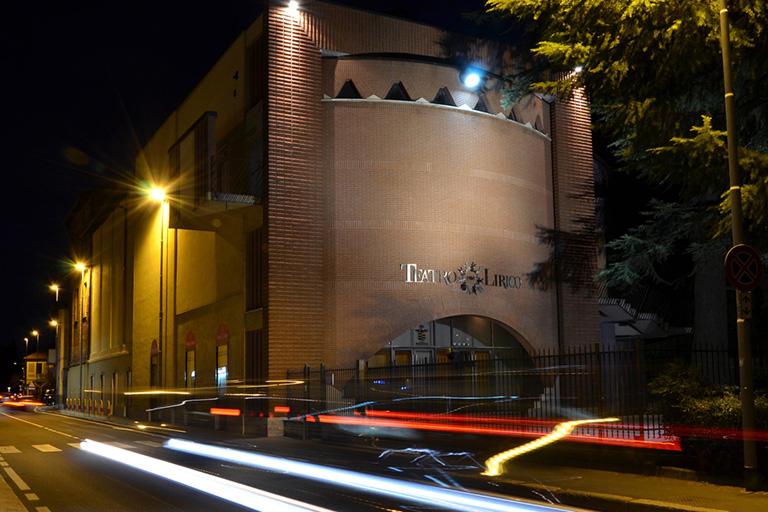 Rivoli